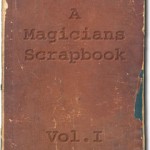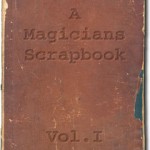 Welcome to the magicians-scrapbook.co.uk
A collection of magazine and newspaper clippings collected by an amateur magician from 1900 to the 1930's. Bound in two volumes, these are pieces of magic history, covering all aspects of magic from the beginning of last century, from small close up tricks to the greatest Magicians of the time revealing their secrets.
Now very delicate, each volume has been carefully scanned in hi-res, full colour, and saved in an exact copy of the 100 year old originals.
We are now busy transcribing each article and will add them to this blog in due course, so bare with us, after being tucked away for 80 years in sure you can wait a couple more weeks before these historic article see the light of day.